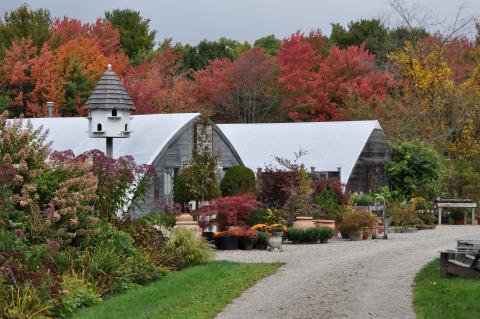 The Nursery
Our nursery is home to an array of plant matter including sun and shade perennials, dwarf and unusual conifers, trees, shrubs, grasses, alpines and vines. We are constantly researching and finding exceptional cultivars best suited to the erratic weather of the Atlantic northeast, and can give advice regarding their placement and health, or deliver and plant selections to clients' homes.
We also offer an array of pottery, with a focus on Italian terra cotta, and a number of beautiful stone sculptures provided by local artisan Albert Raitt.
Our Greenhouses
We take pride in our greenhouses, in which we try to find and grow the most exciting and provocative plants we can. Succulents, orchids, tender perennials, tropicals, topiary and annuals are where a great deal of our passion lies. Years ago, when we first started, we grew everything from seed. We have tried to continue this tradition, and along with cuttings and divisions, we have compiled a stock that is both rare and beautiful.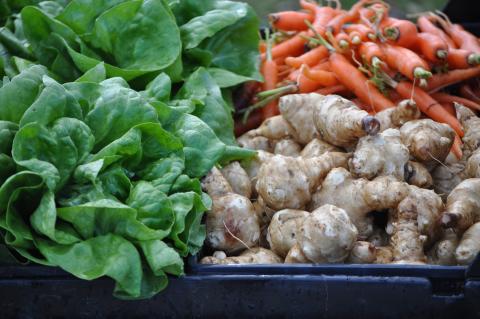 Vegetables
Blackrock Farm has been growing organic produce for over thirty years, and more recently has expanded its scope, providing an alternative for local-minded families and restaurants. We are excited to continue to tie the fine dining scene in Kennebunkport and southern Maine to local food producers while making organically grown vegetables available to everyone. We are devoted to keeping a beautiful garden in the French intensive style, which we encourage visitors to explore. We grow heirloom vegetables as well as a selection of gourmet cultivars, which would be unlikely to appear in the supermarket.
Products
tropicals
topiaries
annuals
perennials
pots
terra cotta